Where We Serve
CHISUMA VILLAGE
The village is governed by the Chief and the village Council. They perform all legislative, administrative, law enforcement, and judicial duties for the village. The Sabhuku, secretary of the council, is the record keeper and the land-giver. Pillar of Legacy was granted land for a mission center in 2013, two years after they began to work with the villagers.
Villagers have no electricity available. There is not easily accessible, clean water for most. The entire area is serviced by too few boreholes (wells) and a seep. The seep is located near the village center. It is slow filling. Once the water is depleted, they must wait for the water to seep into it again so they may use it. Animals graze nearby and surface runoff during the rainy season can contaminate the water. The boreholes are a distance away. Some villagers must walk 3-5 kilometers to get water from these sources.
The village has a small medical clinic. However, it is not staffed. Practitioners from Victoria Falls come irregularly. There are few medical supplies and medicines. One of the largest health problems in the community is HIV/AIDS. The diagnosis of HIV can cause a family to be ostracized, so it is hidden. This hiding, coupled with the social practices of infidelity and prostitution, contribute to the further spread of AIDS. In addition, rainy season brings malaria and other water-borne diseases.
The people of Chisuma welcomed Pillar of Legacy and have shown an interest in the programs we have initiated. Most want to work and provide for themselves. They are willing to participate in projects if they can see the personal benefit. They want to hope for a better future but many struggle with a sense of hopelessness. They throw up their hands and declare, "This is Africa." Culturally, they are untrusting. Bribes are a normal part of doing business with authorities. There is very little employment within the village. Men will often go to the cities to find work, some simply abandoning their families and leaving them destitute. Widows and orphans are marginalized. Some young widows will resort to prostitution to support their children. They desperately need ways to feed their families and to support themselves.
Goals
1. The people will develop a personal relationship with Christ which will govern their lives. This relationship will affect their hope for the future and their understanding of life purpose. It will improve their view of self and their world. It will change the choices they make. It will change how they interact with each other. Achievement of this goal will be evidenced by a change in character which rejects the acts of sinful nature and embraces the fruit of the spirit as identified in Galatians 5:19-23.
2. The people will learn skills and knowledge they need to provide basic necessities such as clean water, sustainable food sources and healthful practices
3. Villagers will form cooperatives with other villagers to develop small business opportunities and to support one another in times of need. They will learn business skills based on Christian principles.
4. Orphans will be assisted in finding financial resources to pay for their education. Older orphans will learn skills necessary to provide for themselves.
Our Team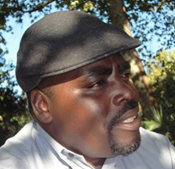 Daniel was raised in Zimbabwe. He studied through Dikaia School of Theology in Cape Town, South Africa. He also studied and served as a missionary for thirteen years with Youth With A Mission. He pastored a church for two years in Idaho, USA. Daniel, having a heart to take the word to nations that restricted the spreading of the Good News, ventured outside of secure Christian circles. He worked as a missionary in China for five years. Daniel is very sensitive to the needs of others, with insightful Biblical knowledge, and he believes strongly in the concept of Disciple to Disciple others. He continues his journey, impacting the world near and far, one person at a time. He is currently the Associate Director of Cup of Cool Water, USA and is the Director of Pillar of Legacy, Zimbabwe.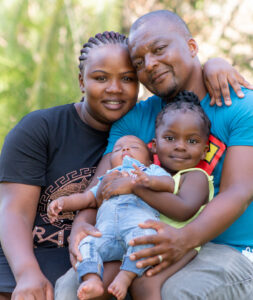 Cozmore Fungulani was raised in Banket, Zimbabwe. He has an Associate degree in Child and Youth Ministry via University of the Nations, and Social Services via UNISA. He is married to Laizah Fungulani and they have two kids, Anesu and Unathi. He is a trained Missionary with focused courses that help him to be effective in the Ministry.
Cozy has been leading international teams into different countries to help in Youth Ministry and Community Development, as well as areas affected by disaster (e.g.Haiti earthquake, floods in South Africa, Mozambique) He has coordinated many community projects in Zimbabwe, South Africa, and other Countries under Youth With A Mission, with Pillar of Legacy, and with Hut of Hope Trust and other organizations that have same Vision. He's been in the Leadership team for a department of Community Development in YWAM. Cozy currently runs Hut of Hope Trust and is the Program Coordinator for Pillar of Legacy.
Godwin Mushonga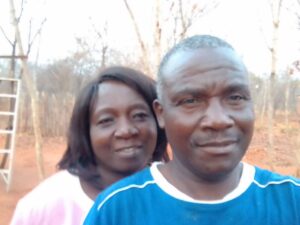 Charles Chinaka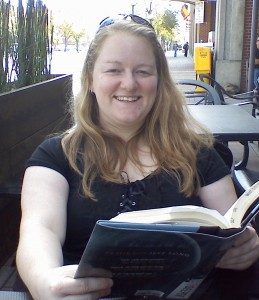 Amber was raised in Georgia, USA. She attended Harding University for 2 years and obtained her Bachelor of Arts in Psychology from Georgia State University in 2004. She has volunteered with Gwinnett County Child Abuse Prevention Alliance. She also taught children of divorced parents for Parenting Plus, Inc. As a college student, Amber worked with the Inner City Ministry in an effort to bring hope to the impoverished of Little Rock, Arkansas. She worked as a missionary in Prague, Czech Republic in 1999. Amber has always had a heart to for international missions and is excited to see what adventure and challenge God will lead her to next.