Pillar of Legacy
Planting love. Growing people.
Pillar of Legacy is a Christian community development program working in Zimbabwe, Africa.  In the Zambezi Valley in Zimbabwe, there is an ongoing problem of poverty and hunger. We believe that the teachings and principles of Christ, when applied to people's lives, will improve their spiritual and physical well-being. We partner with the people to teach Christian values, agricultural and artisan skills, and business methods which will help them provide for their families. We encourage the village community to come together in giving care to those who cannot care for themselves.  We want to leave a legacy of love which empowers the people to use their strengths and God-given talents to enhance their own lives and the lives of others.
What we do
Jengwe Christian Church
-Sunday service and Bible study
-All night prayer (monthly)
-Morning prayer (M-F)
-Supply Bibles and reading glasses
Food on the Table (Widows)
-chickens + hatchery
-baking
-goats
-food hampers
Youth
-Cycle for Life
– Youth camps
– Life Awareness for teen girls
Vocation
-sewing program
-carpentry
-brick making/laying
Community
-grain mill
-clean well water
-charging station
-demonstration garden
-appropriate technology demonstrations
Where We Serve
JENGWE CHISUMA VILLAGE
Pillar of Legacy was granted land for a mission center in 2013, two years after they began to work with the villagers. The people of Chisuma welcomed Pillar of Legacy and have shown an interest in the programs we have initiated. Most want to work and provide for themselves. They are willing to participate in projects if they can see the personal benefit. They want to hope for a better future but many struggle with a sense of hopelessness.  Bribes are a normal part of doing business with authorities. There is very little employment within the village. Men will often go to the cities to find work, some simply abandoning their families and leaving them destitute. Widows and orphans are marginalized. Some young widows will resort to prostitution to support their children. They desperately need ways to feed their families and to support themselves.
Our Team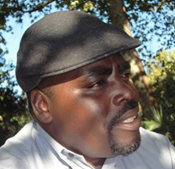 Daniel Lufiyele – Director & Cofounder
Daniel was raised in Zimbabwe. He studied through Dikaia School of Theology in Cape Town, South Africa. He also studied and served as a missionary for thirteen years with Youth With A Mission. He pastored a church for two years in Idaho, USA. Daniel, having a heart to take the word to nations that restricted the spreading of the Good News, ventured outside of secure Christian circles. He worked as a missionary in China for five years. Daniel is very sensitive to the needs of others, with insightful Biblical knowledge, and he believes strongly in the concept of Disciple to Disciple others.  He is currently the Associate Director of Cup of Cool Water, USA and is the Director of Pillar of Legacy, Zimbabwe.
Godwin Mushonga – Pastor of Jengwe Christian Church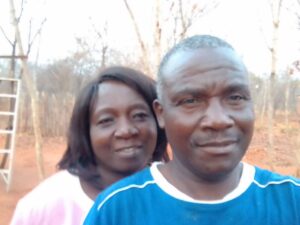 Charles Chinaka – Community Development Coordinator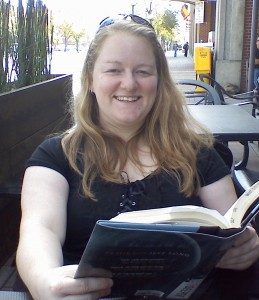 Amber Lufiyele – Administration & Cofounder
Amber was raised in Georgia, USA. She attended Harding University for 2 years and obtained her Bachelor of Arts in Psychology from Georgia State University in 2004. She has volunteered with Gwinnett County Child Abuse Prevention Alliance. She also taught children of divorced parents for Parenting Plus, Inc. As a college student, Amber worked with the Inner City Ministry in an effort to bring hope to the impoverished of Little Rock, Arkansas. She worked as a missionary in Prague, Czech Republic in 1999. She and Daniel lived and ministered in Zimbabwe from 2011-2016. Amber has always had a heart to for international missions and is excited to see what adventure and challenge God will lead her to next.